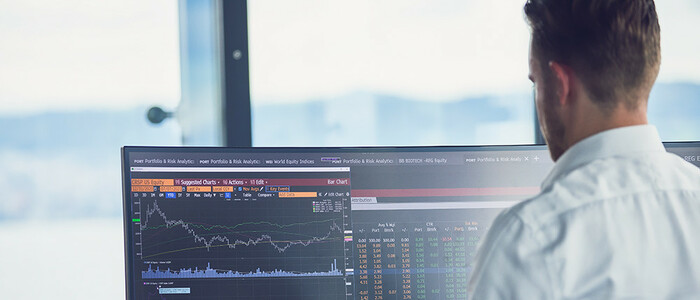 The Bellevue model – simple, clear and highly scalable
As a specialty investment manager, we create attractive returns and performance for our clients and shareholders. We apply our expertise and competence to important issues of our times and are a responsible corporate citizen.
«

Our distinctive focus creates value for clients and shareholders

»
Our clearly defined strategy and our philosophy are built around three fundamental pillars.
Unique expertise and reliable quality
Our most valuable asset are our talented experts, who stand for team spirit, superior performance and a high level of continuity. We use the specific knowledge and outstanding analytical skills of our teams to identify and capture exceptional return potential. Reliable quality is an essential part of this process to achieve sustained performance.
A wealth of ideas and innovation leadership
Creating value for clients and shareholders is our mission. We can only deliver what we promise as a "House of Investment Ideas" by offering a steady stream of new and attractive investment ideas. We view an innovation-driven approach as the main precondition for sustainable growth.
Entrepreneurship and profit-sharing
We take a personal stake in our investments, whether that be in our own products or in the company itself. A strong entrepreneurial culture benefits the entire business model. It leads to high levels of collaborative continuity and a deep-seated motivation to achieve an even better performance.
The Bellevue stock – high quality and shareholder-friendly
Our high level of specialization in tomorrow's headline topics is a wellspring of sustainable growth momentum.
The share of recurring income as a percent of total income is high, giving the company a solid earnings base, and the underlying business is highly scalable without pushing costs significantly higher. In short, by investing in Bellevue shares, you are investing in a sound and attractive company with a straightforward and transparent business model.
A debt-free balance sheet, a comfortable cushion of equity and the entrepreneurial nature of the company's ownership structure will allow Bellevue to maintain its proven strategy distinguished by a balanced mix of organic and acquisitive growth as well as attractive payouts to shareholders.
Further key figures on Bellevue can be found in our Annual Report.