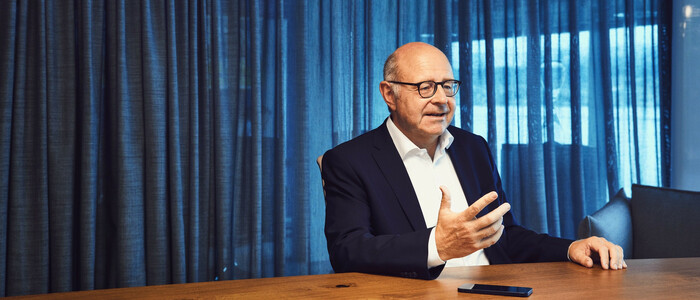 Bellevue - House of investment ideas
Specialized, an entrepreneurial-driven culture and proudly independent: Those qualities guide us to sustained growth themes and enable us to unlock exceptional upside potential. Our strategies are benchmark-agnostic and establish a sound bridge between promising investment themes and diversification for our investors. To achieve that, we sometimes have to swim against the current and we have to always be on the lookout for new innovations. As a pure-play asset manager with a multi-boutique approach, we specialize in investment themes that require an active investing strategy.
Our commitment to active asset management
Active management means: Investing with conviction. We know exactly what we are investing in and are highly disciplined investors. Investment ideas don't have to be run past any high-level investment committees or a CIO. Our expert investment teams within the various product areas operate autonomously while maintaining high standards of responsibility, mutual respect and visionary leadership. And our employees are investment experts and entrepreneurs at the same time and have a personal stake in the success of their clients.
All this has kept us and our clients one step ahead of the market since 1993. Creating value for our clients, employees and shareholders is our mission.
Expertise and quality
We employ the best investment specialists with vast experience in the fields of healthcare, specialized regional & multi asset strategies and private market investments. Top know-how combined with team continuity ensure the consistently high quality of the work we do and the products and services we offer. Professional client management is a top priority. We maintain close contact with our clients, embrace transparency and provide expert advice for complex issues. Rapid response to client inquiries, competent relationship management and reliable outcomes are also givens.