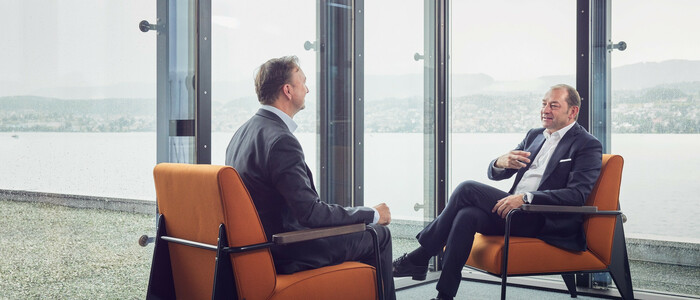 Sustainability at corporate level
We consider good business practices, a binding policy for our organization and social and environmental issues to be indispensable success factors.
Business practices
We regard good business practices as a key factor for our success and as absolutely necessary for achieving our strategic corporate goals and creating sustainable value for company stakeholders – clients, employees, and shareholders – while acting in the interest of the interested public, the environment, the local community and society at large. We are aware that our entrepreneurial activity will inevitably have direct or indirect consequences on environmental, social and corporate governance issues and that these consequences are our responsibility.
Principles
True to our company's guiding principles ("independent", "entrepreneurial", "dedicated"), we have established a binding policy for our organization and our employees as regards ethical, responsible and sustainable business practices. Our ESG policy sets the standards and best practices we adhere to with respect to environmental, social and governance issues.
Sustainability perspective
Besides environmental and governance aspects, we attach considerable importance to social issues; as a services provider, the added value we create for our clients is generated by and through our people. Aspects ranging from work culture and employee health to individual responsibility and an entrepreneurial mindset have a material impact on motivation levels and on the quality of the services we offer. Therefore our ESG policy also sets standards in regard to equality and the promotion of employee well-being and includes our guiding principles for employee incentive plans.